About Argos
Specialising in family and home products, including baby monitors, Argos has over 30,000 products available. View over 4,000 baby products and 11,000 children's items such as toys. Argos has brought shopping simplicity and convenience straight to your door by offering delivery at home the very same day.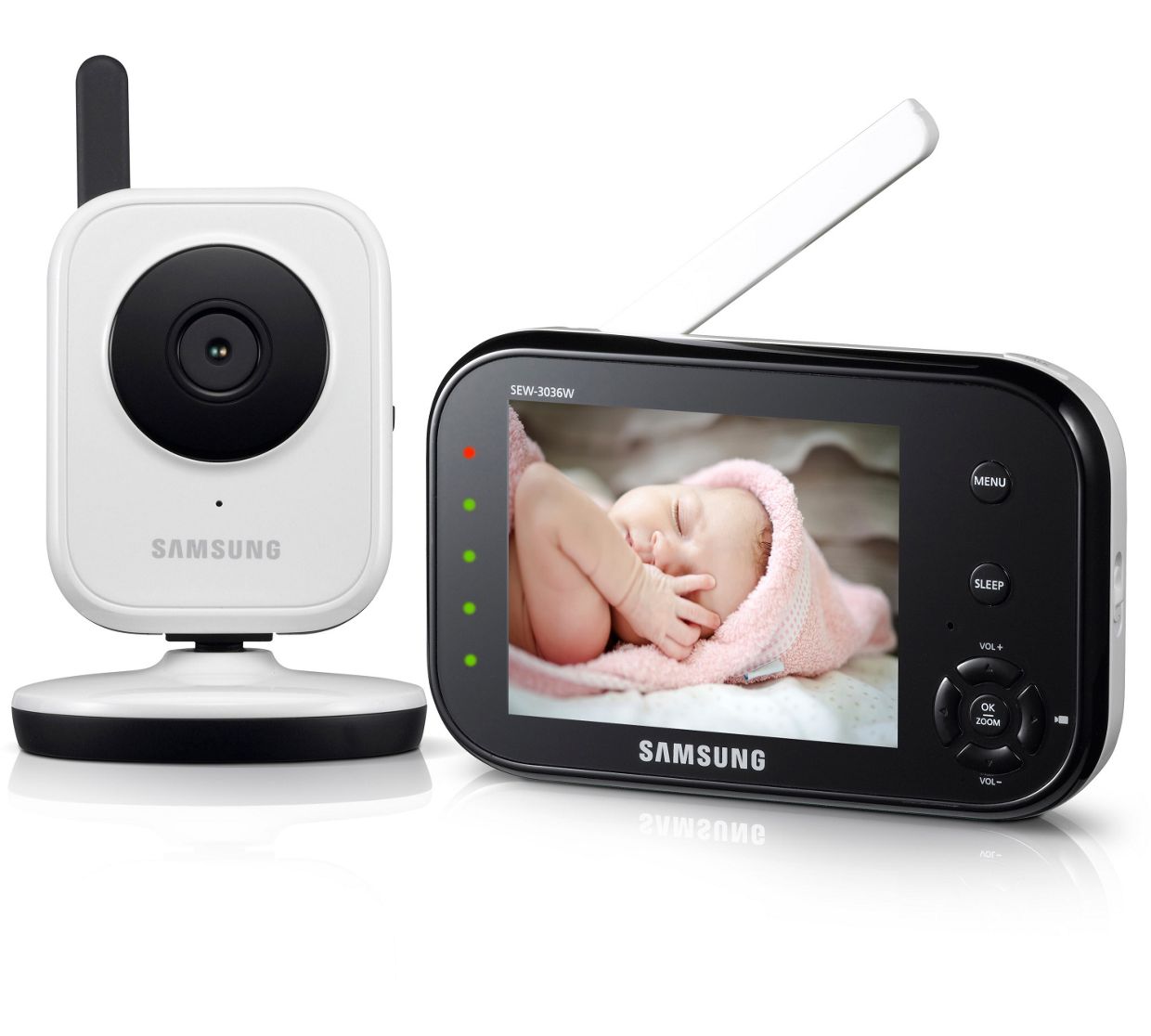 Baby Monitors
Argos has a range of baby monitors to suit different requirements, giving you peace of mind whilst your little one sleeps. Baby monitors are one of the most important safety devices to have in the home, especially if you have a large home or your baby sleeps in a separate room during nap time and overnight. Baby monitors enable you to hear and watch your baby as he or she sleeps without having to be in the same room as them. This is particularly handy when you want to relax and watch a film when your baby has settled down to sleep, if you're in the garden on a summer evening or even getting on with other activities in the home.
Argos has over 70 monitors with a range of specifications to suit different budgets. Popular brands of monitors are available including Samsung, Angelcare, Motorola, BT, VTech, Summer Infant, Philips, Tommee Tippee and Babymoov. Basic baby monitors usually feature a walky-talky type design, emitting the sound your little one makes from a primary device placed close to where your baby is sleeping to the secondary listening device that is close to you. Some monitors are designed to be plugged into an electrical socket at all times whereas others are transferrable, allowing you to carry the listening monitor around the home with you. Some monitors have a feature allowing you to talk through the monitor to your baby, with the aim of enabling them to hear your voice and settle back to sleep more quickly.
In addition to the features mentioned above, Argos also has baby monitors that have a built-in thermometer and a built-in night light. Some have a camera to display a video image of your little one sleeping. If you are particularly worried about your baby when they sleep, Angelcare offers a movement sensor mat that monitors your baby's breathing and movements, with an alarm that sounds if no movement is detected.
Delivery
Some small items are eligible for Fast Track delivery, meaning same day delivery for only £3.95. Delivery costs vary for other items depending on how quick you require delivery and how large it is. In general, these costs range between free of charge and £14.95.
Click here to view more baby monitors on Parent Ideal - All the best mother and baby product retailers in one place.