About Boots
Boots is a leading health and beauty retailer with over 2,500 stores. The excellent Mother and Baby range includes everything from planning for your baby to creating a perfect first sleeping place..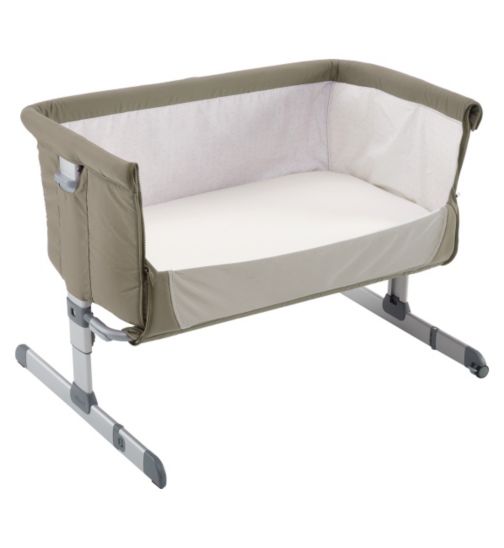 Cribs
Boots has a great range of first beds for your newborn baby. They are a great option to use long-term instead of a moses basket, as moses baskets can only be used for approximately the first 3 months. Cribs are also handy for using less space in your own bedroom whilst baby sleeps in the same room as you. They are also ideal if you find a full-sized cot far too big for use straight away or if you want a safe sleeping place for baby next to your bed.
At Boots you can choose from simple traditional cribs or moving beds such as rocking, swinging or gliding cribs. These are usually made of wood in shades of white, natual or dark wood. Alternatively bedside cribs are becoming ever more popular as they allow you to sleep safely next to your baby. They are particularly useful if you have had a ceasarean section or forcepts delivery as they enable you to reach your baby easier when resting in bed and at night time. These beds attach to your bed to stay in place. The Chicco Next To Me crib is very versatile as it has a zip-access side that can be left open or completely closed when correctly attached to your main bed.
Cribs are usually suitable for newborn babies until they are 6 months old, however it is important to check the age and weight guidelines from the manufacturer.
Delivery
Free standard delivery on orders over £45. Next day delivery is available from £4.75. Items can also be collected from your local store free of charge on orders over £20.
Click here to view more cribs on Parent Ideal - All the best mother and baby product retailers in one place.