About Argos
As a specialist of family and home products, including nursery bedding, Argos has over 30,000 products available. View over 4,000 baby products and 11,000 children's items such as toys. Argos has brought shopping simplicity and convenience straight to your door by offering delivery at home the very same day.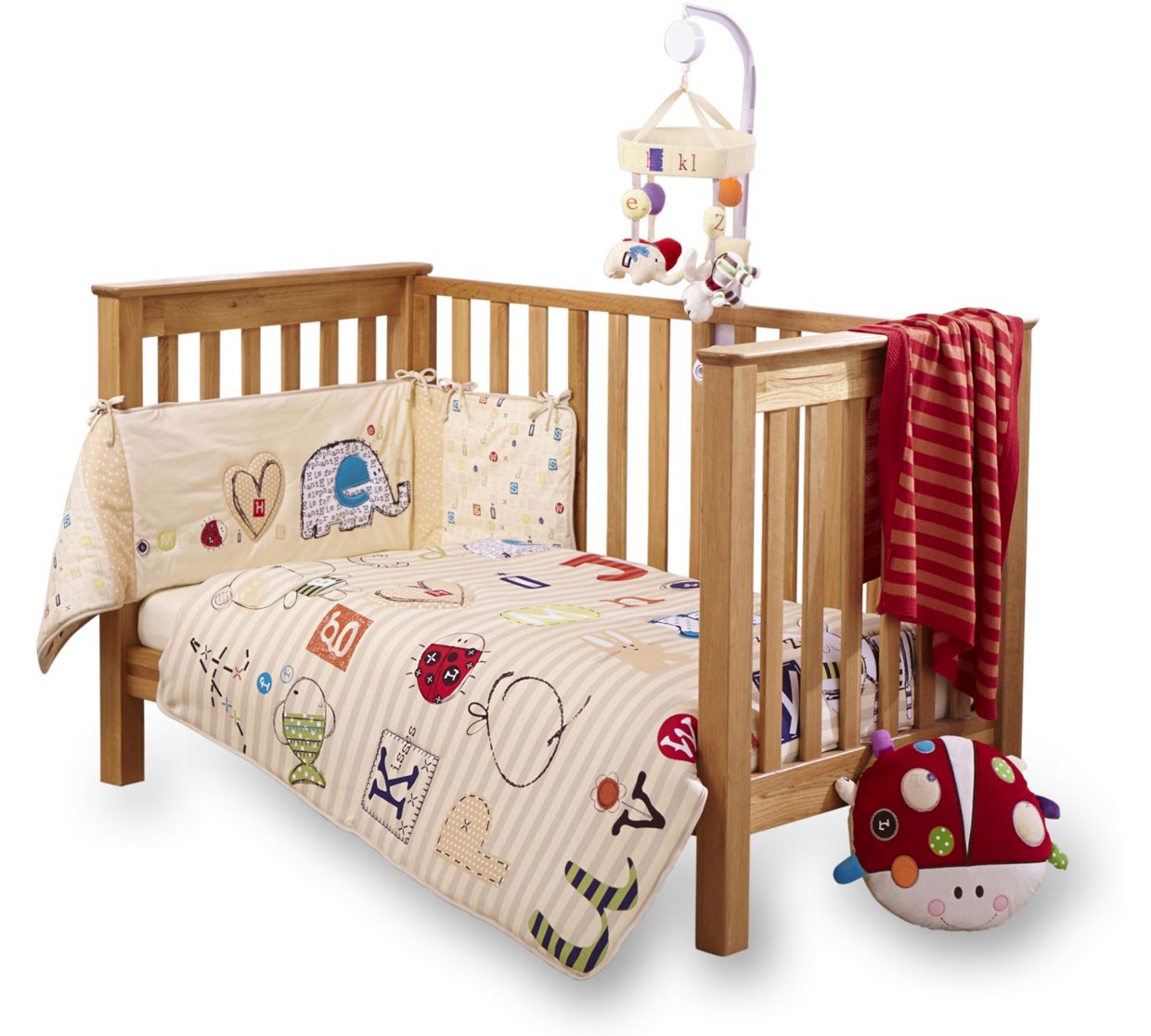 Nursery Bedding
Argos has a range of baby and toddler bedding to create the perfect nursery bedroom for your little one. The nursery bedding sets are available in pink and blue themes - traditionally for girls and boys respectively and also in themes of 'Bertie Bear' and 'Meadow'. There is also neatural unisex bedding sets in cream and themes such as 'Little Bear' and 'Bedtime Story' bedding sets by Clair De Lune, with also 'Dreams' and 'Neutral Spot' Winnie The Pooh bedding. For something more colourful Argos has the cutest ranges ever including the 'Jamboree' nursery bedding set, 'Safari' from Red Kite, 'Discover and Grow' cot set from Fisher Price, The Hungry Caterpillar cot bedding set and various bedset designs from Tutti Bambini. For simplicity and extra value, see Argos' range of Bed In A Box nursery sets. Bedding sets include a bumper and quilt for your child's crib, cot or toddler bed.
Delivery
Some small items are eligible for Fast Track delivery (including quilt and bumper sets), meaning same day delivery for only £3.95. Delivery costs vary for other items depending on how quick you require delivery and how large it is. In general, these costs range between free of charge and £14.95.
Click here to view more nursery bedding sets on Parent Ideal - All the best mother and baby product retailers in one place.